To request a screening, create an account and add a film to your selection.
Festivals / Awards
Venice: Prize of the International Youth Jury, Italian Senate Prize, Unicef
EFA nomination
Golden Globes: Nomination Best Foreign Language Film
Oscars Nomination: Nomination Best Foreign language Film
Nika Awards: Best Film, Best Actor, Best Actress, Best Director, Best Music
Countries of production : Russia / France
Cast: Vladimir Mashkov, Misha Philiptchuk, Ekatarina Rednikova
Color - Russian - 2K restoration
1950's Russia. A young widow falls in love with a handsome soldier she meets on a train. Her young son is hesitant, but eventually comes to love the man like a father. The man's charm and generosity aid the widow in finding proper housing. The new "family" lives in happiness until the discovery that the man is actually a thief… Of special interest to young audiences.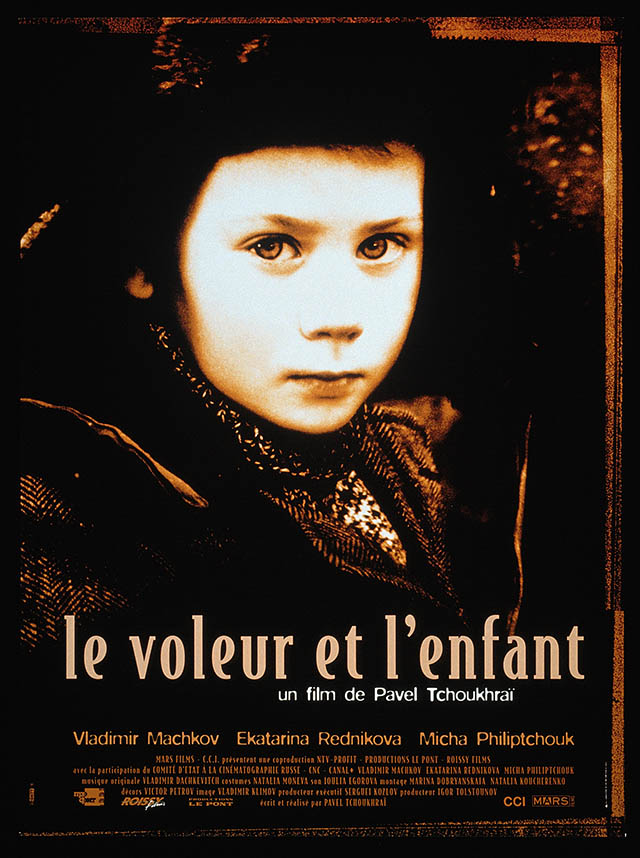 Other credits
Script writers: Pavel Chukhrai
Music: VLADIMIR DOCHKEVITCH