Cité Films
CITE FILMS is a production and sales company founded in 1997, wholly-owned and managed by Raphaël Berdugo, who has more than 30 year experience in the movie business, especially in production and international sales. He has coproduced around 30 movies through various production companies, mostly arthouse films that have been selected by prestigious festivals such as Cannes, Berlin, Venice and Toronto, winning numerous awards.
He was previously manager/owner of ROISSY FILMS for more than 15 years, a well-known French independent production and sales company, which he sold to EUROPACORP (Luc Besson) in 2008. He was also President of the France's Association of Film Exporters (ADEF) for six years. Cité Films activities include production and international sales of new movies and also management of library titles from world acclaimed directors including ARGOS FILMS' classics unique catalogue.
ARGOS FILMS
The company, which played a significant role in the New Wave movement, has produced and co-produced nearly forty features and nearly a hundred shorts. Over a period of forty years, no other independent French film company has garnered such major awards in France and internationally, including two Palmes d'Or and an Oscar.
Considered to be the depository of indispensable and enduring classics of the history of cinema and one of the greatest independent collections in the country, the Argos collection boasts award winning feature films such as In the Realm of the Senses, The Tin Drum, Wings of Desire, Paris Texas AND a myriad of internationally acclaimed directors: Walerian Borowczyk, Robert Bresson, Jean-Luc Godard, Joris Ivens, Chris Marker, Nagisa Oshima, Alain Resnais, Alain Robbe-Grillet, Jean Rouch, Volker Schlöndorf, Andreï Tarkovski, Wim Wenders…
Argos Films has produced thoughtful cinema at the crossroads of fiction, narrative audacity, artistic expression, and technological innovation. The diversity of its collection has been compared to an aesthetic Rubik's Cube: art films, animation, love, politics, spirituality, war, oppression and the exquisite artistry of erotic cinema.
In a world where immediacy and superficiality menace the ideals of an open and diverse society, the Argos Films collection invites programmers and spectators to revisit landmarks of cinema history and continue questioning and exploring our world.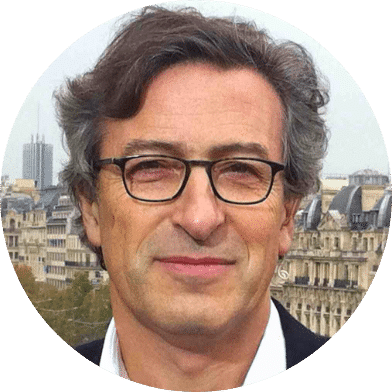 Raphaël Berdugo
CEO Cité Films & Argos Films
Florence Dauman
President Argos Films
Ellen Schafer
Head of Libraries & technical delivery
+33 1 85 71 00 27
Loli Geneste
International Sales Manager and Administration
+33 1 85 71 00 26
Cité Films & Argos Films
56, rue Perronet
92200 Neuilly sur Seine
France
+33 1 82 64 52 98